LinksLinksLinksLinksLinksLinksLinksLinks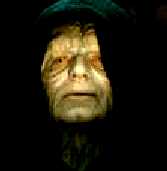 You want to travel to other sites??? Just for this one time you may have my permission to visit the sites below. There will be more if my dark servant manages to capture the right urls you know how fast those urls run!One new url below just jumped over the fence and ran away.If the banner is linked now it means that Lord Vader captured the beast by now.
.
The first Smelly zine available and all those incredible older zines, from the Fanzine Archives

Fanfiction sites.

More fanfiction sites coming soon.
[url]http://www.crosswinds.net/~valeriev84/index.html[/url]
For some reason the banner resuses to be linked yet, to Valerie Vancollie's fanfiction
try the url above, if that works.If it works now then good.


Don't miss the Corellian Embassy
The Libram of Lady Selinthia.
A good place to visit. FalconPress
For adults only, the
Zine sites
Han zines from Carolyn Golledge.



Delusions of Grandeur